AKABANE BUSSAN PHILPPINE FOODS AND GOODS MARKET
ONLINE SHOP COMPANY PROFILE

The leading company of Philippine Foods and Goods distribution in Japan.
Safer, cheaper, faster, more reliable Filipino food.
More than 31 years of thinking to deliver better things to customers.
We would like to keep pace with the change of time with our customers while maintaining the same philosophy.
A Message from the CEO
We at Akabane Bussan Philippine Foods and Goods Market started when we opened a small Philippine food store called Sarap Bussan located in Akabane, Kita-ku, Tokyo at 1993. I remember nostalgically that at that time, the numbers of Filipinos in Japan was still 70,000 but being supported by the powerful, bright and energetic customers, we felt a definite response to the Filipino market in Japan, which will expand further in the future.
| | |
| --- | --- |
| | |
| Inside our Philippine Store – Sarap Bussan in 1993 | Inside our Head Office at the time of establishment |
| | |
| --- | --- |
| | |
| Our old Warehouse and Delivery Center | Our newly improved Warehouse and Delivery Center |

One time, when a customer who purchased from the store said "could you send it to my house?" and requested to deliver the product, it became an opportunity to start a delivery service which deliver the purchased items and we started receiving many different requests like "could you send it to provinces?" or "I'll buy more so could you make it cheaper?". Therefore, to respond to such requests, starting 1997, we started Akabane Bussan Co., Ltd. formally as a Filipino telephone order retail company.
| | |
| --- | --- |
| | |
| Our Call Center at the start of Mail order business | Production of our In-House Brands (Pork King Chicharon and Panlasang Pinoy) |

In 2002, the Filipinos in Japan increased up to about 140,000 and in order to accept more orders, we built a call center office in Ukima, Kita-ku, Tokyo. Precisely this time, Filipinos who get married to Japanese, build a family, and getting attached to Japan were rapidly increasing. While living in an unaccustomed Japanese life, without losing brightness. While pursuing what we can do to be able to provide better service towards customers seeking for their home country food, in 2005, by building a facility to manufacture products in our own company, we were able to provide high quality domestic manufactured goods. Days of challenge and exploration still continues today.
Meanwhile in 2010, "Akabane Philippine Square" building was built in Akabanenishi, Kita-ku, Tokyo and "Sarap Bussan" reopened. In 2017, as a base for product shipping, we increased our distribution center. I was able to maintain my business until today because of the support of many customers.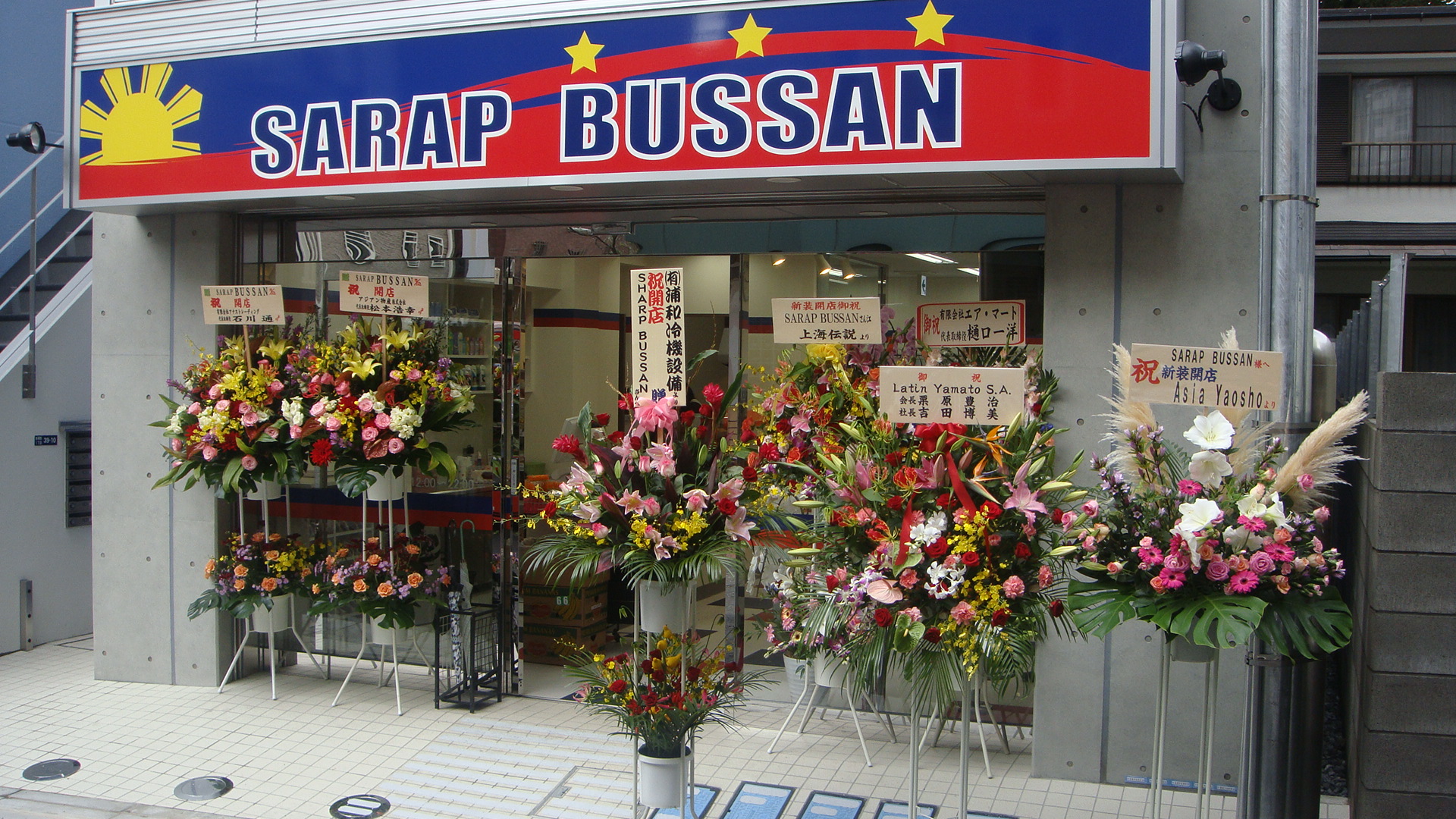 Renewal open of our Sarap Bussan Philippine Foods Sari-Sari Store in 2010
| | |
| --- | --- |
| | |
| Inside our Sarap Bussan Philippine Foods Store | Inside our Sarap Bussan Philippine Foods Store |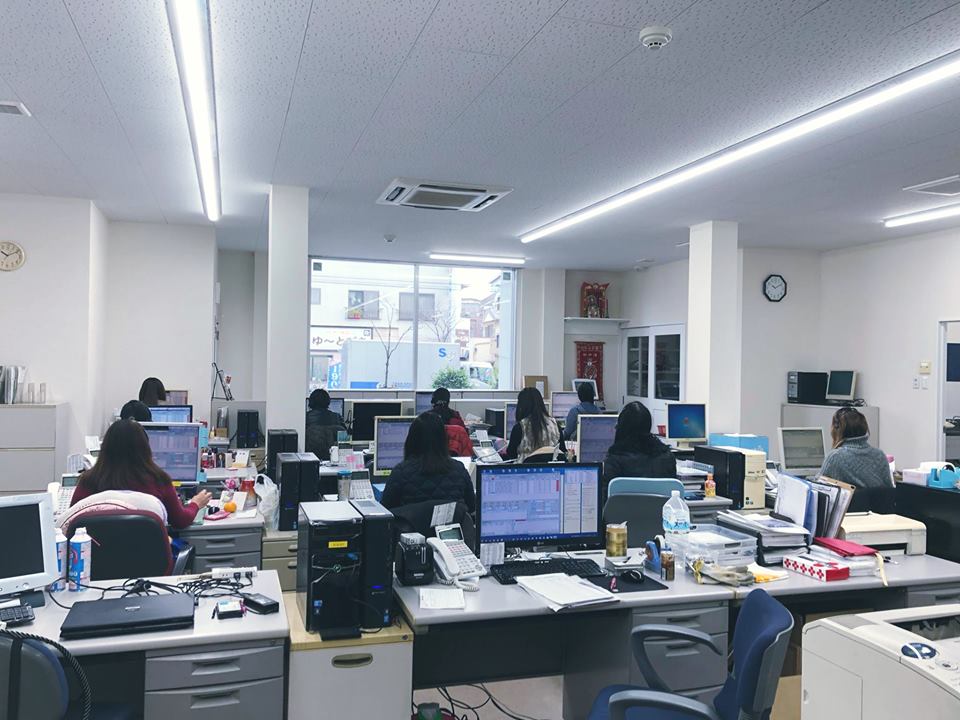 Inside our new Head Office renewed in 2017
Inside our new Warehouse and Delivery Center renewed in 2017

As of 2020 the number of Filipinos in Japan is increasing and reached more than 270,000. In addition, relatives of young generations invited from the Philippines, and next generation born with Japanese citizenship with Filipino roots' needs and changes are felt even more. We are doing our best to deliver the products to generations who's familiar with latest technology like smart phones or SNS. We will continue to think how we can make products that matches the changes in lifestyle and taste of people by living long in Japan.
No matter how this world changes, our basic principle "safer, cheaper, faster, more reliable Filipino food" won't change.
From now on, we promise to be united with the employees and provide service that matches the generation and customers. We appreciate your continued support.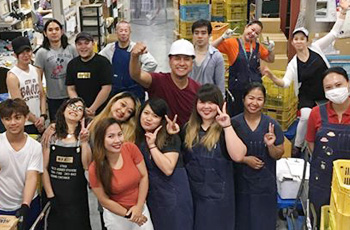 Our Warehouse and Delivery Center Staffs
AKABANE BUSSAN CO., LTD.
PRESIDENT AND CEO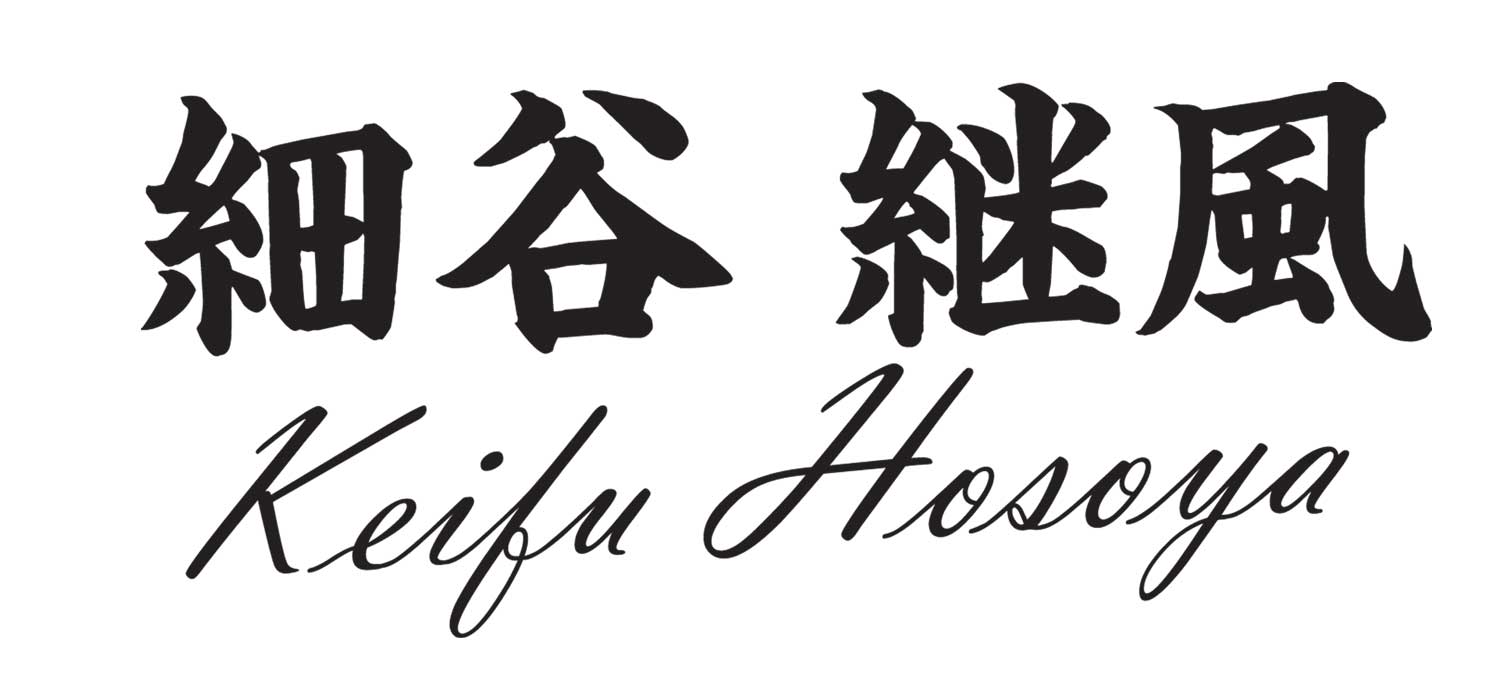 Company Profile
Company Name
Akabane Bussan Co., Ltd.
Address
Tokyo-to Kita-ku Ukima 3-27-18
Establishment
1997/4/18
President
Hosoya Keifu
Business Description

Wholesaler and Retailer of Philippine Foods and Goods
General merchandises and Other Services to all Filipinos in Japan.

No. of Employees
40 peoples(Including officers and staffs)
Permit License
Liquor License Number 王法第 10184号、王法 00014
Lawyer
Horiguchi Masataka
Corporate History
| | |
| --- | --- |
| 1993 | Opening of our Sarap Bussan Philippine Store in Akabane, Tokyo |
| 1997 | Establishment of Akabane Bussan Co., Ltd. |
| 2002 | Start of our Call Center (Mail Order) Business operations |
| 2002 | Establishment of our (In-House) production company JP Trading |
| 2010 | Newly opened Akabane Philippine Square building in Akabane, Tokyo |
| 2010 | Renewal opening of our Sarap Bussan Philippine Store |
| 2014 | Start our Akabane Bussan English/Tagalog Online Shop |
| 2017 | Expansion of our Call Center (Mail Order and Online Shop) operations |
| 2017 | Expansion of our Warehouse and Delivery Center |
| 2019 | Start of our Philippine Foods Japanese Online Shop |
| 2023 | Current~ |